April 28th, 2023 by admin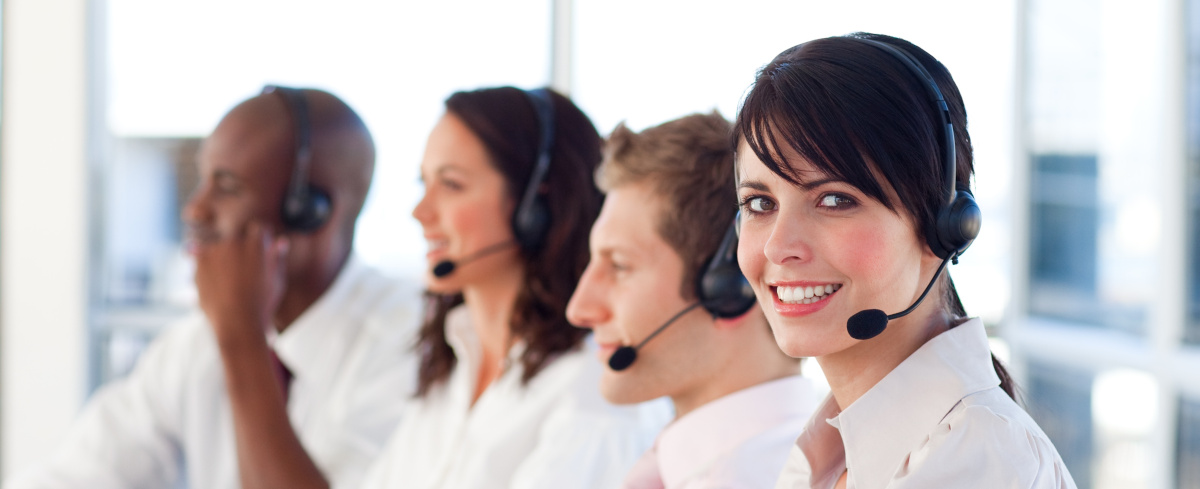 Cloud VoIP systems are in demand these days because of the many benefits that they have to offer businesses. There are a multitude of reasons why you should consider getting cloud VoIP solutions for your business since they can transform your organization. Here are some of the benefits of cloud VoIP solutions you should know about:
Cost Savings

Cloud VoIP systems offer businesses more cost-saving opportunities than traditional landline phone systems. By utilizing the cloud, businesses can reduce their overall communication costs significantly.

Scalability

With a cloud-based system, you can easily scale up or down as your needs change without any disruption to service or need for additional hardware and software upgrades. You won't be locked into a rigid system that doesn't meet your changing needs.

Mobility

Whether you are working remotely or traveling for business, with a cloud VoIP system, users have access to all of the features and benefits from wherever they may be. This prevents any interruption in communications when users are away from the office.

Advanced Features

Most cloud VoIP systems offer advanced features like auto attendant, voicemail-to-text transcription, call routing, and video conferencing. This allows users to stay connected and productive even when they are away from the office.

Increased Productivity

Cloud VoIP systems allow employees to communicate from any device, in any location, at any time of day or night. By eliminating the need for cumbersome traditional phone systems with limited access, businesses save money on infrastructure costs while increasing productivity throughout the organization by allowing instant communications across teams regardless of distance.

Integrated Telephony

Many cloud VoIP systems offer easy integration with existing business applications like CRM (customer relationship management) and ERP (enterprise resource planning). This allows users to access important information quickly without ever leaving their phone lines.

Enhanced Security

Cloud VoIP systems offer enhanced security for businesses, as all calls are routed through the cloud provider's secure servers and encrypted data centers. This provides peace of mind when it comes to protecting confidential customer data and other sensitive information.

Automated Upgrades

Cloud-based solutions allow for automated upgrades and updates, ensuring your system is always up-to-date with the latest features and capabilities. With traditional landline phone systems, you may need to pay for expensive manual upgrades or even replace entire systems in order to keep up with technological advancements.

Improved Collaboration

With cloud VoIP, businesses are able to improve collaboration among teams by allowing employees to communicate easily and quickly from any location. This eliminates the need for costly travel expenses and increases efficiency within the organization.

Environmental Impact

Cloud-based systems require fewer physical resources than traditional phone systems, which can help reduce an organization's carbon footprint. Additionally, with cloud VoIP, you can rely on something other than landlines or other infrastructure that requires large amounts of energy to operate correctly.
These are just a few of the many benefits that businesses can gain from using cloud VoIP systems. When you look at the complete picture, you quickly realize that these benefits have the ability to transform a business and take it to the next level. That is part of the reason why so many businesses have started to adopt cloud VoIP systems.
You can clearly see that there are many great things about getting cloud VoIP systems for your organization, and if you are in the market for one, it is imperative that you work with the right company. That can ease your concerns and provide you with all that you need to know about cloud VoIP systems.
By switching to a cloud-based solution, businesses can reduce costs and improve collaboration while also taking advantage of enhanced security and improved mobility. Implementing a cloud VoIP system is an invaluable investment for any organization looking to stay competitive in today's digital world. If you want to learn more about the many benefits of cloud VoIP systems, contact us today.
Posted in: Cloud Solutions