Communication
The workplace was historically composed of physical office space with employees working in a shared office environment. People communicated via phone, email, and in person during set office hours based on the location and time zone. More often than not, companies have deployed "point solutions" for phone, email, chat, videoconferencing and collaboration. Meaning, disparate solutions and separate administration and management of each communications medium.
The end result? Many of us were using 3, 4, 5 and maybe even 6 different applications to communicate. The training and administration overhead alone with supporting all these applications is staggering, let alone the subscription and support costs associated with these "point solutions." Plus, are you really maximizing the productivity of your most valuable resource, people, by using all these disparate applications?
Today's workforce often works remotely, or even in a home office environment, requiring flexible and simple to use communication applications. Very few of us have the time to learn six different applications to communicate with team members and clients. Plus, our remote workers require these applications to work seamlessly with both PC's and mobile devices.
Enter the Next Generation of Unified Communications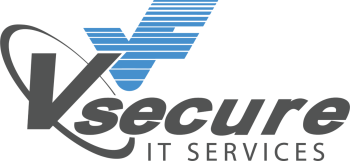 The overriding benefit of next generation unified communications is using one application to make voice calls, chat, email, video conference and collaboration; from any device! The end result is dramatic increases in productivity with your staff and massive decreases in total cost of ownership. Digital workplace strategies with improved collaboration and communication across the workforce is more important than ever. This next generation of unified communication delivers on the promise of true, unified communications.
Van Ausdall & Farrar understands this generational shift, and helps businesses simplify their communications platform to increase productivity and dramatically reduce operating costs.
Business Telephone Solutions
Whether you need the basics for a single location or a multi-office contact call center solution with application integration, Van Ausdall & Farrar is your partner for single-source, unified communications. We will create a phone system experience for you that leverages best-in-class products and technology with exceptional service to "answer" all of your business telephone system challenges.
The Van Ausdall & Farrar Difference
Through our partnerships with RingCentral, Mitel, and 8X8, we create truly connected and integrated business telephone solutions providing phone systems, voice mail, unified messaging, chat, video conferencing and collaboration, Voice over IP (VoIP) Calling and advanced contact center solutions into one, simple to manage platform. Our computer dispatched, vendor certified service fleet covers the entire state of Indiana and well beyond.
In fact, more than 20% of our new system deployments are outside the state of Indiana. Moreover, we are extremely proud of that fact that the average tenure of our unified communications technical staff is over 14 years with the company. Ongoing training and creating the opportunity for advancement is a keystone of our service and support program. Highlights include:

RingCentral Customer Delivery Partner Certified
RingCentral Sales Professionals
RingCentral Ignite Certified
RingCentral Administrator Certified
RingCentral Contact Center Administrator Certified
Mitel MiVoice Connect (Premise) Gold Certified
Mitel Enterprise Contact Center Gold Certified
Mitel Connect Mobility Gold Certified
8×8 Sales Engineer Certified
Products Include
Tradition Phone Systems
Premise and Cloud Based Unified Communications Platforms
Contact Center
Advanced Mobility Solutions
Overhead Paging Systems
Loud Ringers and Strobes
Door Phones
Services Include
24/7/365 Support
Turnkey project management, programming, testing and training
VAF Platinum unlimited support agreements available
Moves, Adds, Changes and Deletions support
Contact Center expert consultation
Complimentary Carrier/Internet Service Provider billing audit