Information Technology Solutions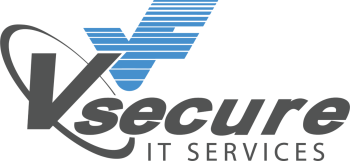 Information technology is the core of any business or organization. It drives business structure and growth, ongoing organizational success, and key business initiatives. Unfortunately, today's organizations are often ill-equipped to find, manage, and utilize pertinent business information. If this sounds familiar, you are not alone.
Effective information technology helps businesses create, manage, and deliver data from inception to completion. Van Ausdall & Farrar knows how to help organizations deploy successful information management strategies, which drive organizational growth and success. In today's digital age, organizations must manage their information effectively, and doing this properly can significantly impact organizational initiatives.
Van Ausdall & Farrar partners with you to understand how you use information today from inception to completion, and to best utilize the information technology lifecycle.
If your company isn't on the cloud yet, it's missing out. Simply put, the cloud is where your company's software, data and information technology solutions live. With the cloud, employees can access data including files, emails, applications and voicemails from anywhere. Cloud computing is easier to manage than in-house servers and less expensive to update, upgrade and maintain.
Some of the other benefits of cloud computing include:
Saving time and money. Cloud solutions allow employees to work from anywhere, so companies often see an uptick in productivity. Companies also save money by eliminating the need to maintain expensive servers and paying people to manage the equipment.

Business continuity. With cloud computing, downed servers and slow networks are a thing of the past. Employees can work virtually with access to real-time information.

Increasing storage space. The cloud often provides companies with unlimited storage space, with the added peace of mind employees can store as much data as they need while keeping it secure.
Our services include:
Subscription Services
Co-Location
Cloud Hosting
Virtualization
With cyberattacks on the rise across the country, do you know if your company's data and information are protected? With cybercrimes including malware, viruses, ransomware and phishing reaching $2.7 billion in 2020, companies need to ensure they're protected against such attacks. The technology and healthcare industries need the most secure systems to meet strict data compliance to avoid potential fines if data is leaked.
The technology professionals at Van Ausdall & Farrar can ensure your company has the right data security and compliance solutions in place to keep sensitive data and private information safe.
Aside from stronger security measures, VAF can implement multi-factor authentication and a virtual private network (VPN) to provide a method to access your company's network over the internet. Contact VAF today for expert guidance on data security measures.
Our services include:
Device Encryption
Crypto Security
Security Awareness Training
Data Loss Prevention
Web Control
Malicious Traffic Detection
VPN
Multi-factor Authentication
Backup and Disaster Recovery
Intrusion Detection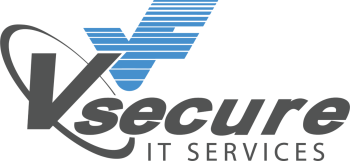 Does it seem like your staff is constantly putting out IT fires, costing your company a significant amount of money and leading to reduced productivity time? If so, contact the technology professionals at Van Ausdall & Farrar to manage your IT functions to help ease your internal workload or to utilize specialty IT services.
We're an IT-managed service provider that helps our clients create efficiencies across numerous environments, increase productivity, and mitigate any risks.
Some of the benefits of managed IT services from VAF include:
IT expertise on-site. Partnering with VAF to manage your company's IT Services ensures a member of our team will be on-site to provide technical support so you never have to face IT issues alone.

Decreased costs. Managing IT services in-house is expensive, not to mention time-consuming. With VAF managing your company's in-house IT services, you can allocate additional resources to other areas of your company.

Increased efficiencies. A managed IT solutions provider frees up your employees from trying to fix difficult and time-consuming IT problems. Instead, they can focus on their day-to-day tasks to help move the business forward.
Our services include:
Support Services
Monitoring and Alerting
Patch Management
Consulting
Staff Augmentation
Vulnerability Scanning
Anti-Virus
Cybersecurity
It's critical to ensure your company's data and sensitive information is always protected with data security and compliance solutions. It's also important to ensure your physical property is protected from breaches and break-ins.
Van Ausdall & Farrar, a proud partner with Fortinet and PerfectView, offers the following physical security solutions:
Video Surveillance Cameras and Management
Sound Masking
Turnkey project management, programming, installation and 24/7/365 support
Hardware as a Service (HaaS) Program offerings to minimize operating expenses
4K HD Cameras with advanced infrared technology to "see in the dark"
Schedule an Appointment Today
If you're interested in learning more about how our information technology solutions can help your business grow and stay protected, don't hesitate to reach out to the technology professionals at VAF today. Contact us to schedule an appointment.