Helping Customers Succeed
In 1914, Van Ausdall & Farrar was chosen as a distributor for the Thomas Edison Company, the inventor of the original wax cylinder dictating machine. Since then we have experienced steady growth while earning the reputation of a company with an extensive technological reach to meet all the needs of our clients. Our company provides flexibility and is able to carefully craft solutions for all our customers' individual needs.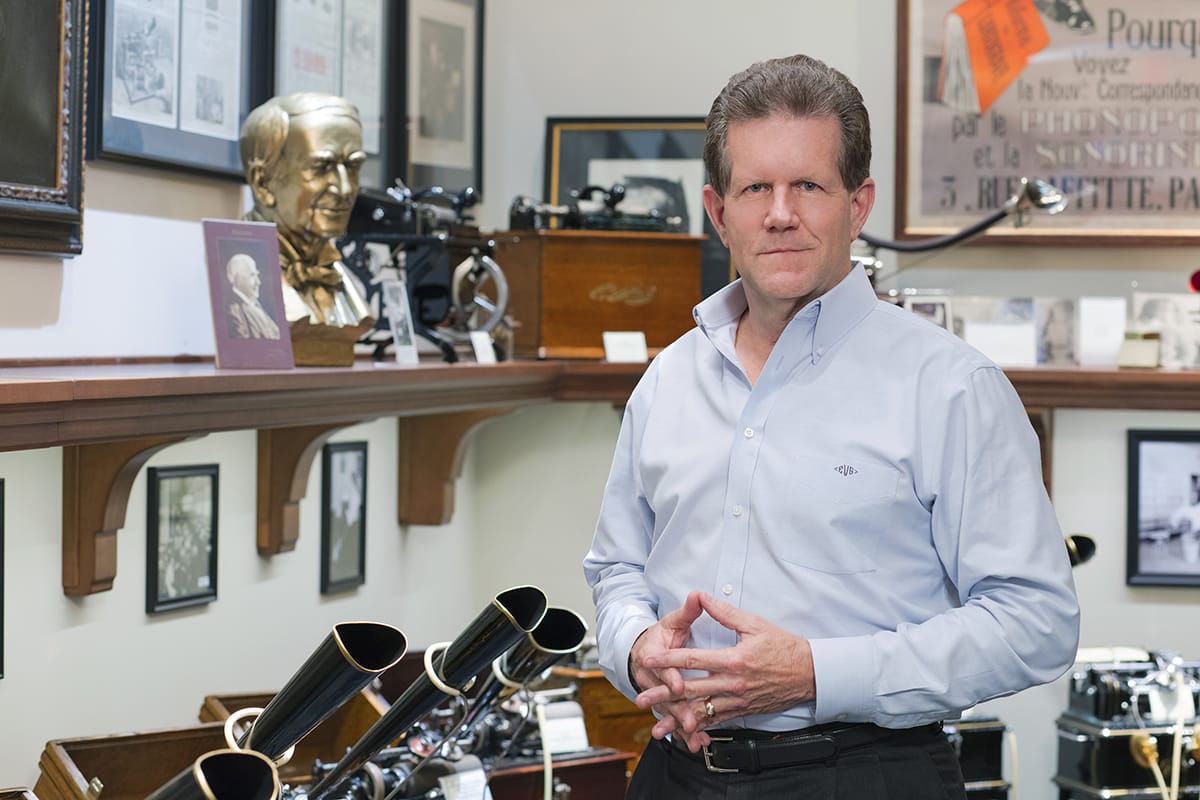 In 100 years of service, Van Ausdall & Farrar is one of the largest, privately-owned office solutions companies in Indiana with a long-standing tradition of partnering with well-respected manufacturers in the industry.
Oscar K. Van Ausdall began as an Edison Business Phonograph Dealer in 1914, covering the state of Indiana. In 1940, Carl F. Farrar joined Mr. Van Ausdall as his General Manager and Partner. Mr. Van Ausdall sold the business to Carl Farrar and stayed on as Secretary/Treasurer until his retirement in 1957, at the age of 73.
Clyde von Grimmenstein joined Mr. Van Ausdall & Mr. Farrar in 1950 working in sales, becoming President in 1960. Clyde was active in the company up to his retirement at the age of 84. Eric von Grimmenstein literally "grew up" in the business. After graduation from Purdue University, he began his career in 1977 as a Sales Representative, becoming President in 1994.
Van Ausdall & Farrar occupied a corner office in the Century Building downtown in 1946. A series of moves, building purchases, and renovations over the years led to the construction in 2006 of its current 57,000 square foot corporate office at 6430 E. 75th Street, Indianapolis, IN 46250.