June 15th, 2023 by admin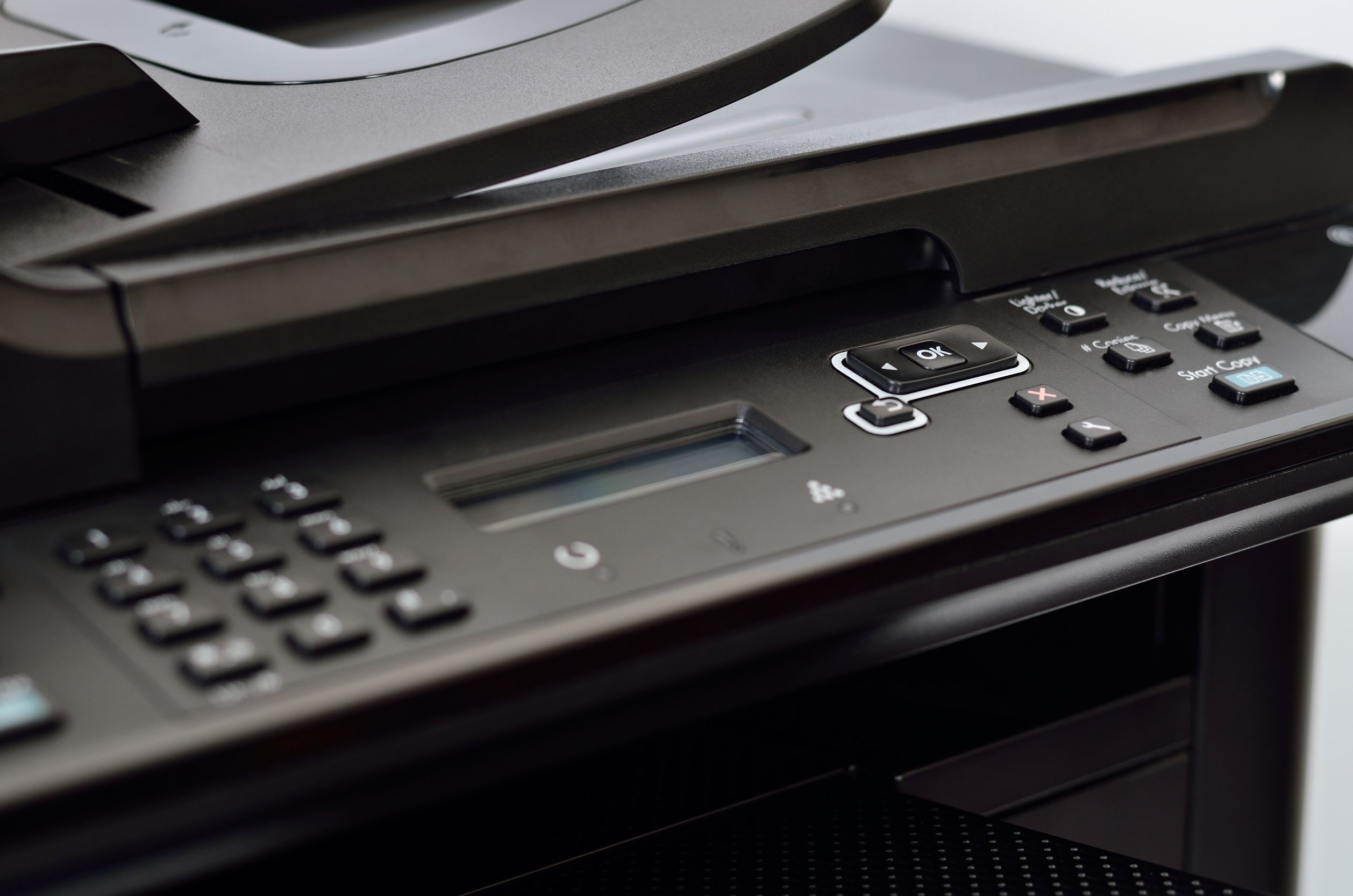 Managed Print Services (MPS) are an increasingly popular way for businesses to reduce costs and improve the efficiency of their print operations. MPS simplifies printing processes, provides cost-saving options, enhances document security, and improves user experience. Additionally, it can help organizations streamline IT administration and take control of their printing environment. This article will discuss all the benefits of implementing a Managed Print Services solution.
What Are Managed Print Services?
Managed Print Services (MPS) are an increasingly popular way to reduce the cost and complexity of print-related processes in organizations. The term "managed print services" refers to a variety of business solutions that help organizations manage their printing infrastructure more efficiently while reducing costs and supporting greater productivity.
At its core, managed print services involve outsourcing management and maintenance of a company's printers, copiers, scanners, and other related devices and supplies. This includes a wide range of services, such as hardware installation and setup, supply replenishment, device monitoring, and performance reporting. As part of the service agreement with clients, MPS providers typically install specialized software tools on each printer or a multi-function machine to monitor usage within the organization's network. This allows them to efficiently manage and optimize printing operations in real-time.
By outsourcing these services, businesses can benefit from reduced downtime of their printers and other devices, improved scalability, more efficient use of resources, and a better overall printing experience for employees. Furthermore, managed print services allow companies to save on costs associated with hardware maintenance and supplies while reducing waste caused by inefficient usage habits or inaccurate order estimates.
For most organizations that need to control the cost of their print operations while improving user productivity, managed print services are an ideal solution. Ultimately, this enables them to focus on what matters most – their business.
If your organization wants to streamline and optimize its print operations, managed print services are the right choice. Not only can it help reduce costs associated with hardware maintenance and supplies, but it can also improve user productivity while cutting down on waste. It's a win-win for any business looking to maximize efficiency and save money.
The Benefits of Managed Print Services
Managed Print Services (MPS) offers an innovative solution for businesses looking to reduce costs and maximize efficiency in their print operations. It is designed to optimize the entire printing process, from the acquisition of printers and supplies to ongoing management and maintenance. By outsourcing the management of a company's printing infrastructure, not only can companies save money on overheads and staffing costs, but they can streamline their workflow processes as well.
The primary advantage of MPS is cost savings. Companies no longer need to purchase or lease expensive hardware upfront but instead, pay a single monthly fee for all managed services associated with running a printer fleet. Additionally, since service providers such as Xerox can offer discounted rates on supplies due to bulk order discounts, companies can reduce their print costs significantly.
Another key benefit of MPS is that it offers improved visibility into the use and cost of printing services. Companies can track the use of printers in real-time and adjust their service plans accordingly. Through detailed reporting, businesses can eliminate wasteful spending on unnecessary supplies and optimize usage based on actual data. This allows for more accurate budgeting as well as better asset management.
MPS also helps businesses become more efficient by automating manual processes such as ordering supplies or scheduling maintenance visits. Automated solutions allow for faster response times and minimize downtime caused by outdated equipment or inadequate maintenance schedules. Furthermore, if an issue does arise, companies can be assured that they will receive prompt and accurate assistance from their service provider.
Finally, Managed Print Services allow businesses to focus on core operations by delegating the management of their printing infrastructure to a reliable partner. By eliminating the need for in-house staff, companies can save money while still providing high-quality services. As an added bonus, MPS often comes with a comprehensive monitoring system that monitors printer usage and supply levels to help ensure that businesses remain productive.
Managed Print Services provide many advantages for businesses looking to reduce costs and maximize efficiency in their print operations. From cost savings to improved visibility into use and cost, increased efficiency through automation, and ultimate peace of mind, MPS offers a comprehensive solution for any organization looking to streamline its printing processes.
If you want to know more about all the benefits of managed print services, contact us today.
Posted in: Print