Managed IT Solutions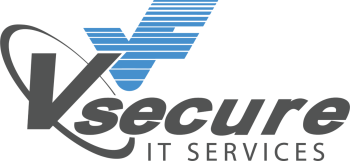 Information technology continues to grow and evolve, creating new complexities that businesses are forced to tackle. IT managed services from Van Ausdall & Farrar allow your company to take a proactive approach in monitoring and managing your IT systems, letting you properly respond to any issues that might occur and negatively impact your organization.
Many small- and medium-sized businesses don't have IT internally, which means their IT functions are often outsourced to other companies. Likewise, larger companies tend to outsource much of their work to IT consultants and managed services providers to help ease their internal workload, or to utilize specialty IT services.
Benefits of Using Managed IT Solutions
Increased Efficiencies. When IT solutions are managed outside the organization, your in-house team can focus on more pressing engagements. Managing your IT solutions in-house is often time-consuming and takes employees away from completing their day-to-day tasks. Allow your employees to focus on their more urgent tasks by partnering with an IT managed services provider.

Decreased Costs. Managing an internal IT department of your own is often extremely costly and overwhelming. IT managed service providers take that burden away and allow you to place additional time and resources in other areas of your company.

IT Expertise on Site. Providing IT solutions to companies often includes having an IT expert on location. With managed IT services, you'll never have to face IT issues alone. Van Ausdall & Farrar's IT team will be on-site to provide technical support.
IT Managed Services from Van Ausdall & Farrar
The professionals at Van Ausdall & Farrar understand the complexities that IT issues can often present. We always work toward the best interests of our clients to properly create efficiencies across numerous environments, increase productivity, and mitigate any risks. No matter the industry that your company resides in, Van Ausdall & Farrar is an IT-managed service provider that your business can depend on.
With new technologies often comes new issues that need proper and relevant solutions. Van Ausdall & Farrar can help your company minimize risk and lost revenue, improve operations, cut expenses, and more. When you trust Van Ausdall & Farrar to become your managed service provider and handle your company's IT systems, we'll deploy solutions to improve your overall IT processes and support you in meeting your business goals.
Our Managed IT Services Include:
Support Services
Monitoring and Alerting
Patch Management
Consulting
Staff Augmentation
Vulnerability Scanning
Anti-Virus
Cybersecurity
Remember the time when you could work with one IT company for all your needs? Those were the days where you just worried about up time, and efficiency. Then cyber security entered into the picture, and new systems, vendors, requirements. All of these decisions to make with different companies, but yet they all need to work together. VanAusdall & Farrar has combined our years of managed IT service experience with our cyber security know-how to provide that one IT company.
Schedule an Appointment Today
If you're interested in learning more about how our information technology solutions can help your business grow and stay protected, don't hesitate to reach out to the technology professionals at VAF today. Contact us to schedule an appointment.